About us

From Covid to Climate Change, the world is facing catastrophic threats that can only be challenged when individuals, businesses and technology work together. We are a socially conscious generation, working to live and wanting to give. The causes that motivate us are different, but we all share a desire to create change.

GoodPAYE has harnessed leading technology to revolutionise Payroll Giving, bringing charities, employers and employees closer together to maximise donations, so more amazing work can be done for those who need it most.
Our Story
Payroll Giving has been around since 1987, improving charitable giving but not fulfilling its full potential. We wanted to inject much-needed awareness, participation, innovation and growth into the system, so in 2021, we set out to rewrite the status-quo, using tech to bring Payroll Giving into the 21st Century and raise £millions through donations for amazing charities.
We are the only 100% charity-owned, tech-for-good Professional Fundraising Organisation, offering the simplest, most efficient and most impactful way for employees to make a difference. We are proud to have partnered with PayCaptain.org, an innovative tech-led HMRC-approved Payroll Giving Agency. Our seamless integration provides Employers and Charities with a complete Payroll Giving Solution.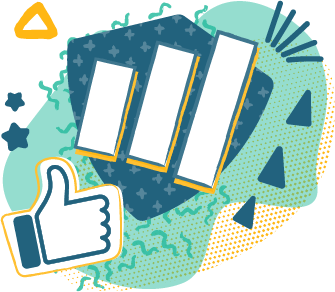 Our Values
A Fresh Approach – We're here to shake things up and bring Payroll Giving into the 21st Century with a tech-focussed, digital-first approach.
Real Impact – We work to enable tax-efficient long-term giving, so that charities and their supporters can work together to make the world a better place in every way, and enable Payroll Giving to fulfil its enormous potential.
Honest Conversation – Transparent and straightforward, we are built on trusting relationships and collaboration between charities, employers and employees. With us, your money and data is completely secure.
Big Heart – Giving is incredibly personal. We are 100% charity-owned and we care deeply about our service because we know the difference people can make when giving works at its best.
Our Promise
Giving shouldn't be taxing. We promise to help people make a difference by taking the hard work out of workplace giving.
We're on our way to fulfilling our mission of generating over £150m of additional revenue for charities via Payroll Giving by 2030. It's ambitious but we'll do it.
Our Shareholders
We are proud to be the only 100% charity-owned Professional Fundraising Organisation. This means that we understand what charities need and we know how to deliver it.
Through our platform, every penny of payroll giving donations goes to the employees' chosen charities. Our profits also stay within the charity sector as we strive for change to make our world a better place.